Thursday, September 9, 2010
Ted Tags a Wrestlerbag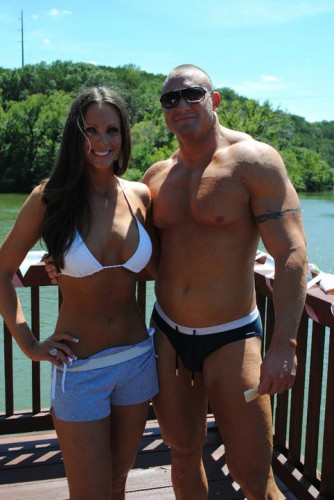 —–
DB1,
I have to be careful with this one.
It comes from a party that my buddy went to with his girlfriend. The guy in the pic is some random guy that is a friend of my buddy's girl.
As for the picture one cannot help but wonder why anyone would wear a speedo with drawstrings. Correct me if I'm wrong, but is he holding one of those little energy packets?
As for the lady, isn't there something really hot about a girl that flips the elastic band on her shorts? Hers even have drawstrings on the hip. Very nice.
– Ted
—–
You've tagged a standard stage-2 Wrestlerbag wannabe in the wild. Not overwhelmingly douchey, but enough to qualify for the mock. And the lady's flip-band is, indeed, cocoa butter worthy.
No Performative Leniency Exemption here for the Wrestlerbag. Good tag, Ted.