Tuesday, September 14, 2010
The Lumpy Professor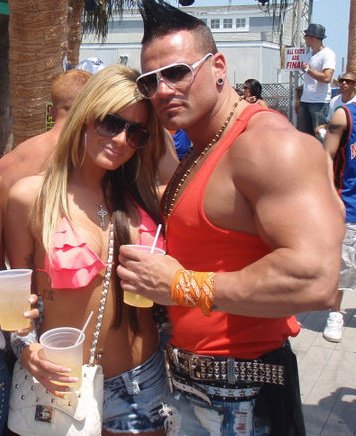 I haven't seen an arm that lumpy since my ferret had lupus.
EDIT: And yes, it's been officially confirmed that this is the douchebag side of our 2009 HCwDB of the Year winning couple, the powerhouse that is Smoot.
There are 'bags who come and go. There are few legends who can pump up into this state of absurdity.