Friday, September 24, 2010
The War of Hardy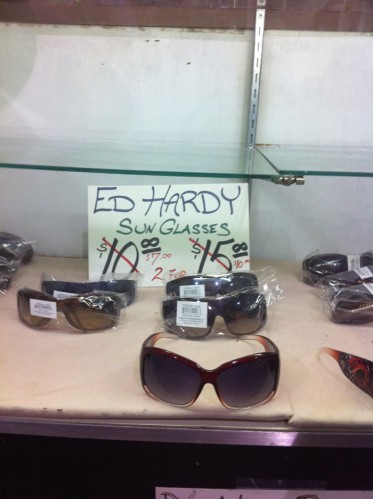 J.C. writes in from the front:
—–
DB1,
Good news from the front lines of the Jersey shore.
As you can tell from the attached picture, these ass-ugly Ed Hardy goggles are not selling. The vendor has repeatedly reduced the price from $15 for 2 pairs to $10 to $7.
Maybe the douchepocalypse is not upon us.
– J.C.
—–
The douchepocalypse continues. But we find our small victories where we can.