Wednesday, September 15, 2010
Tough Guy Chase Finds Boobies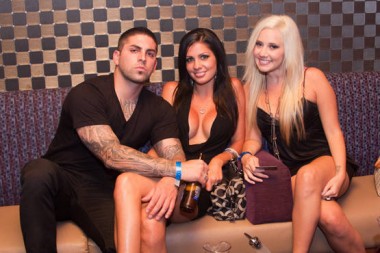 After the last couple of days of Monthly winners and the return of Fish Slap and Smoot, we need to dial it down a bit with some average real world HCwDB.
Tough Guy Chase isn't uberdouche, but he is real world clubscrote. Chin pubes. Gangsta glare. Sleeve tatts.
Keep overpayin' for bottle service, Tough Guy Chase. Surely your MMA managing career will take off one of these days.
And Angelica's boobies are very, very, very round. I title them "The Trip to Bounciful."