Thursday, September 16, 2010
Wet Vac America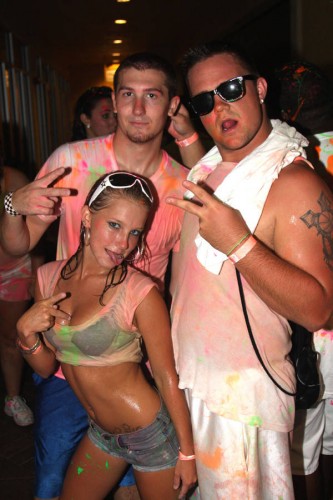 Oh, just turned 18 Tracy.
Your tie-died Fratboy Phish-listening 80s sunglasses wearing clownfriends who just took a Bayer aspirin with an "X" crudely cut into it that someone wearing wings sold to them for $22 dollars by the water station are shwicky douchepud.
Your firm, petite melonic melonball firmness deserves to be groped by better hands.
You are clearly stage-2 or even a stage-3 Bleeth, and there isn't much time to spare. I will read you Balzac and then ask to dust your ankles with a feather duster.