Tuesday, October 26, 2010
Ask DB1: Ed Hardette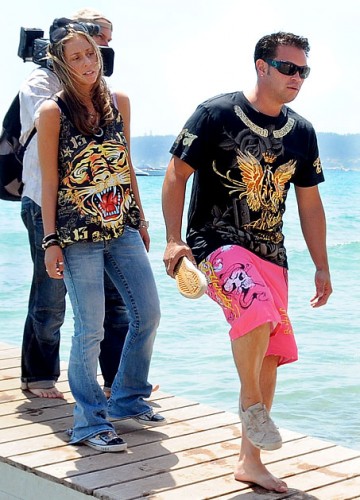 ————-
Dear DB1,
Over the past couple of months a female acquaintance of mine has shown increasing interest in Ed Hardy products. She has gone far enough as to buy an Ed Hardy steering wheel cover and Ed Hardy perfume.
She also often updates her Facebook page whenever she buys new Ed Hardy merchandise to let everyone know, and she has Ed Hardy as one of her "likes" on Facebook as well.
Should I be worried? Is this the first step for a fine lady to become a bleeth? How can I make her turn her back to Ed Hardy's tools of Devilry?
-A Wondering HCWDB Lurker
——-
Lurker, if you aren't worried by now, then you've learned nothing from all your time spent in meditative repose and academic study here at HCwDB.
She is far gone past the point of recoverable Bleeth stages. Dump her immediately. Then ask out her sweeter, less douchey roommate. While hitting on the roommate may appear to be douchey behavior in and of itself, it is not. It is an effort to save those hotts that can still be saved.