Thursday, October 7, 2010
Ask DB1: Fwippy Hair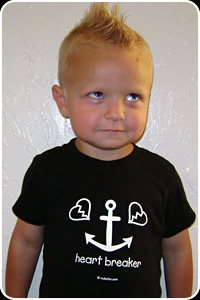 ——
Hey DB1,
While this email could really pertain to any one single adouchetribute, I'm writing in concerned about fwippy hair.
I have a problem with my hair, in that due to it's thickness and generally lame straightness, I am forced to either look like a dark blond Q-Tip, or make my hair fwippy.
While I realize that we're on a slippery slope that must have careful attention paid to avoid total destruction, and that in the past a single scrotetrait isn't necessarily enough to call 'bag, I do realize that things like fwippy hair are always visible and thereby invite constant mock, whereas the thousand 'bag stare or the 'bag headlock might only present in the presence of the hottie boobie suckle thigh, and thereby hide dormant.
What should guys like me do who want to not look like complete idiots and yet avoid accidental mocking? Is there an out clause?
— Arch Douche Ferdinand

—–
Fwippy Hair in and of itself is usually not enough to mark 'bag, but it is an early warning indicator. However, if your hair has a permanent fwip, there is some leeway in terms of mocking. You just must be extra careful about hand gestures, sneery lips and douche-face in the presence of any and all hotties you come into contact with.