Wednesday, October 27, 2010
Breaking: Russell Brand and Whassername Marry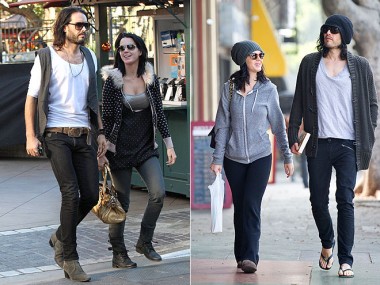 Some fellow 'bag hunters have written in asking me to comment on uber-lame pseudo comedian narcissist Russell Brand's marriage to pablum pop genericist Katy Perry.
I have little to add.
They are the product of the narcissistic swill lottery under cover of irony shield. Brand's duplicitous self deprecation and Perry's blank stare, each the latest Rorsharch mirror cut from the Britney cloth.
Comedic narcissism is still narcissism and the greatest pop musicians are never blank, issue free boobie carriers.
Neither are excused for bringing so little authenticity and art to the culture table. So go, Wannabe Sacha Baron Cohen and Dawson's Creek Season Three replacement for Michelle Williams. Enjoy your exploitation of third world countries as a replacement for actual personality.