Tuesday, October 26, 2010
Dave Templescrote Bothers Lori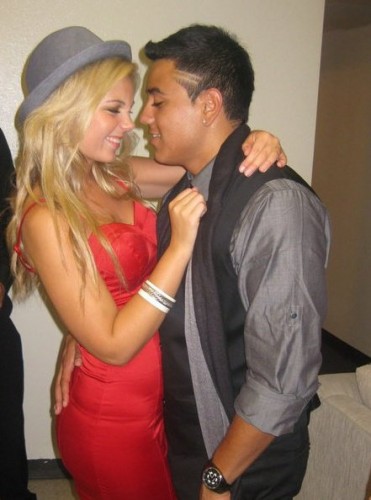 Dave almost got away with a nottadouche.
But sometimes the 'bag signifiers can be as small as twin douchey two-inch racing stripes carved upon one's temple like a Mayan alter to the ancient god Scrotolaurus.
Mmmm… Lori. Tight red dress and giggle hott tautness. Add in some weird, dated 80s hat that's reminding me of Laura San Giacomo from Sex, Lies and Videotape, and I would suckle gnaw like feral hamster.