Thursday, October 14, 2010
Doughy McWade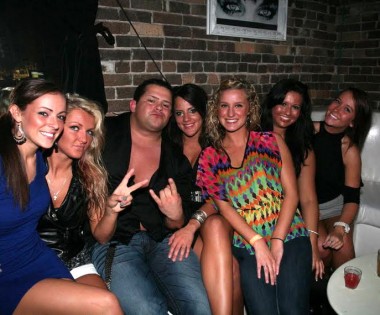 Yechhhh, that Gator pic below is starting to scald my eyeballs, so lets dial things back down to some real world Barclownery and multichick hottness.
Doughy McWade is your standard blowpud. Not much to add.
But I see you, Jenny Brunette on the left. Your eyes sparkle with innocence and a touch of fear. And for that, I spank your bottom with a Kenner Boba Fett action figure.