Friday, October 15, 2010
Friday Haiku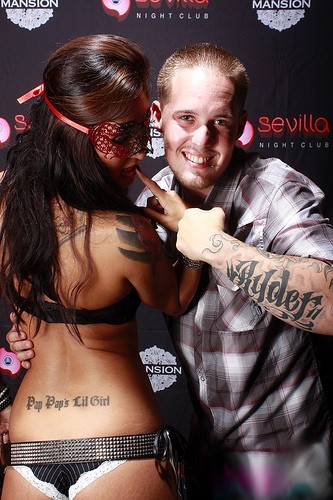 Pap Pap's Lil' Girl,
Chooses life of selling pear,
To Sleazy Ryder.
Eyes Wide Shut Hott finds
Guy more douchey than Tom Cruise:
Mission Possible.
— Jeff Reed Towel Dispenser
Two more months stripping
Will have enough saved up to
Finish glute implants
— Vin Douchal
Barry drops 2 Large
For the chance to pose with Hott
Two months Kmart pay!!
— Franklyn DealorNo Doucheifelt
Did Pap Pap tap tap?
She makes me wanna fap fap;
safer than clap clap.
— Wheezer
Pap Pap's Salty Tears
Can't Wash Away Stench Of Her
Mom and Dad's Failure
— MC 900 Foot Douchebag
Winter is looming.
Business not booming. John
Boy saves for his tatt.
— The Reverend Chad Kroeger
"Grunge is still valid!"
Insists flannel-wearing choad
Gosh it's hot in here.
— Douche Wayne
When your forearm tatt
Is how you identify
Your life is empty
— Mr. Scrotato Head