Friday, October 22, 2010
Friday Haiku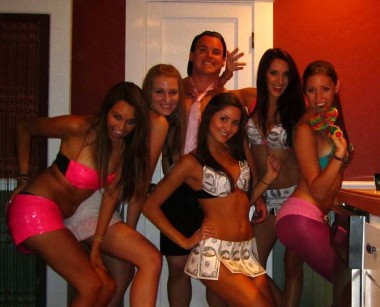 "Make a Wish" for Ronald,
Fakes lupus to live the dream
Giggle Hotts pay rent.
Jim's first cruise to Greece
Stopped at Lesbos Isle
It did not end well
— Wedgie
Too much cash on skirts,
not enough for hallway lights;
try hundred-watt bulbs.
— Wheezer
A Clockwork Orange.
Pink has torn down the wall, and
Changed name to Umber.
— The Reverend Chad Kroeger
Everyone should know
You put the fuccen hinges
Inside the damn door.
— Crucial Head
Money costumes say
"If you're spendy, I'm bendy"
Lolipop's no charge
— saulgoode42
Psychoanalyze
Lollipop and skirts of cash
Flushes tuition
— Vin Douchal