Friday, October 29, 2010
Friday Haiku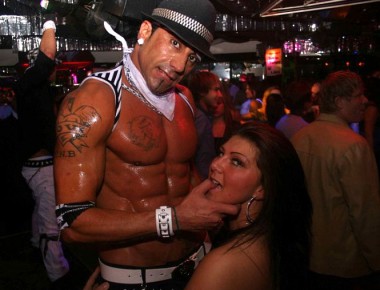 Greased Lubey Douche
Freud says: Thumb phallic trauma,
Lana abandoned.
Not what I meant by
will you go down on me Sheila?
but she gives good thumb
— Eliza Douchecoo
The douchebag dentist,
Looking for a decayed tooth,
But, extracts her soul.
— Devon Wheatcakes
White Leather Matches
On Pedros belt and wrist, but
Lana, too much teeth
— THEONETRUEDOUCHE
A fan of salad.
Fedora likes his tossed. No
Mayo just oil.
— The Reverend Chad Kroeger
Reminders of the
Gulf disaster. But for them,
"BP" means "butt plug."
— Wheezer
I got a hat yo
bandanna on the neck check
seven foot of poo
— wonderdouche twin
Had no idea
F. Murray Abraham was
A gutter urchin.
— boatbutter
He misunderstood,
When the brunette told him,
"I want your digits."
— scrotum pole