Friday, October 22, 2010
Friday Thoughts and Links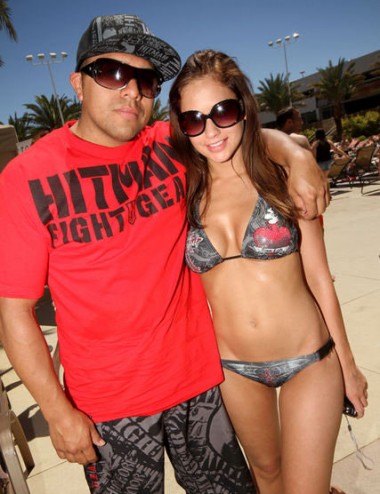 If there's one thing we've learned in all our many years of hottie/douchey travels, it's that hitmen gangstas always pattern coordinate pants with hat.
The real reason for posting this pic? Caroline's lithe and tasty youthful harmonic boobie curvage of suckle thigh mastication.
I would bungee jump through a mist of helium filled jellyfish just for the chance to almost catch a wad of chewed bubblegum she spit out of a nearby helicopter.
And while I didn't catch it, I'm pretty sure it was Juicyfruit. No, Big Red.
Here's your links:
Your HCwDB Halloween Costume Pick of the Week: Just Add Hot Chick.
Greatest YouTube xBox clip of all time: "F@#k you, Gumby!"
Speaking of sports fans, one thing the Yankees continue to lead the league in: Douchey Fans.
And in other sports news, here's yet another reason why Shaq rules. Kobe, however, is still a douche.
More from England's hipster backlash.
Or just enjoy some Mad Men Pear. (and no, they're not your official pear, just your appeartizers)
The Onion with a quality riff on Sorority Woo Hotties.
The Contrarian tracks all the Douchebaggy Ghost Hunters running around on the teevee these days.
Here's the goofiest congressional candidate since fratdouche Ben Quayle got outed as a co-founder of "The Dirty" (and still might be elected). I don't like to stereotype entire states, but non-Austin Texas may be the most culturally worthless area of land since Mitch and Murray sold the last of the Glen Ross Estates.
Okay, here it is. You've been good. You've waited:
Enjoy. Chomp. Meditate. Drink alcohol. For the weekend is here.