Monday, October 11, 2010
HCwDB After Dark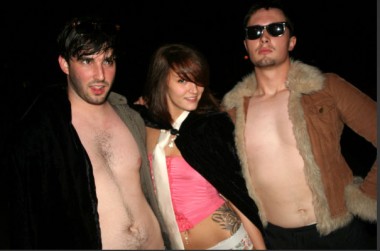 The comments threads are light today, and that makes your humble narrator sad and lonely.
So I sit on my stained rug on my floor.
And I scratch.
And I crack a bottle of 'Dog.
And I step out onto the veranda to slap one of the wild pelicans attempting to steal a fig newton left over from last night's festivities. Stupid wild pelican. Fig Newtons are people food.