Monday, October 25, 2010
HCwDB of the Week
We're gearing up for one of the last slots in the Yearly before the 2010 Douchie Awards begin in December. Here's your noms:
HCwDB of the Week Finalist #1: Pistachio Pavel and Stephanie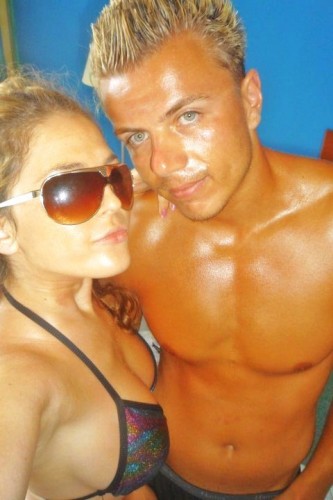 Before you dismiss Pistachio Pavel as just a mentally challenged Eurocrud with a shaving fetish, I direct your attention to the greasy hint of 'stache.
Not a mustache.
A pistache.
Add in frosted tips, general creepy aura and toxic orangeness, and we have a Weekly 'bag.
On the hott side, the tiny nosed Nordic beauty of Stephanie (pronounced "Stef-an-yae"), whose taut boobonic curves cause sparrows to fly into helicopter blades.
Together, they made a solid Europoo entry and a push for the Weekly.
But they're not there yet. Up next:
HCwDB of the Week Finalist #2: Maximilian Smell and Kaylie and Heather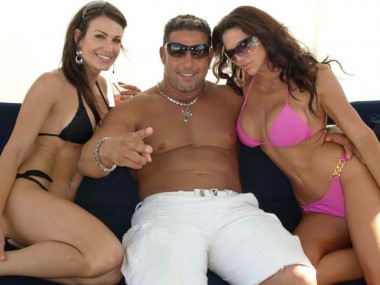 With an odorous multiple run with varying assorts of hot chicks both Vegas inflatable quality, milfy semi-quality and, well, not so quality, Maximilian Smell has Jerzified the Weekly.
But working against this pic is Max's happiness and general joy with life's rewards.
Within his own paradigm, his own pedagogy, Max Smell has found a way of being that is entirely and holistically consistent.
Can we therefore judge him as a douchey pudwhack?
Yes. Yes we can.
HCwDB of the Week Finalist #3: Teddy Douchechamp and Alyssa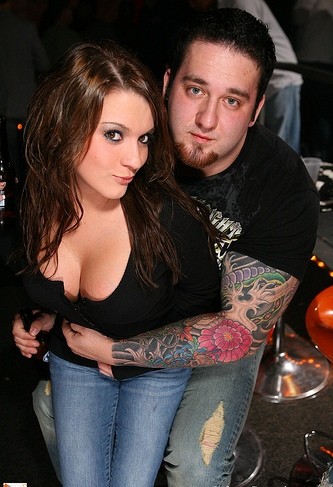 We first met Alyssa when her boobies were being studied for their ability as an alternate source of green energy in the powering of Priuses.
And by green energy, I mean I slapped a hobo and asked for change.
The question here in the Weekly is that while Alyssa clearly qualifies for gnaw-shoulder status, does Teddy Douchechamp rise (sink) to weekly mock status?
Chin pubes, tude and flowery douchey-ass sleeve tatts, yes, but is it enough?
Does his general disregard for 5,000 years of human accomplishment make you want to flick a puppy in the nads?
Because this is a two week baglog of pics (due to the Monthly), we have many (dis)honorable mentions, including DJ the Taint, Assface McReynolds, Kal Armstrong, The Silver Shmoes, Hipsterbag Topher, Morty McSwag and Jessica Simpson Hott, and on the hott side, Pap Pap's Lil Girl and Caroline.
But you only get to three to choose from.
Which of these three couples deserves the first slot in our next HCwDB of the Month?
Vote, as ever, in the comments thread.