Thursday, October 21, 2010
Mr. Choad's Wild Ride Continues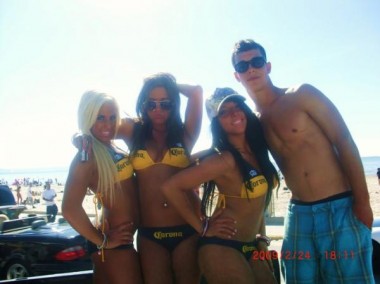 When last we saw Mr. Choad, he was climbing aboard some contraption with the Corona Triplets.
Today's adventure finds Mr. Choad setting out on a new mission.
Acquire a case of beer without getting carded in the desperate hopes that Corona Triplet #2 will make out with him after homecoming in a few weeks and won't realize he's really 17.
Hard to mock that mission. Good luck, Mr. Choad.