Tuesday, October 19, 2010
Mr. Choad's Wild Ride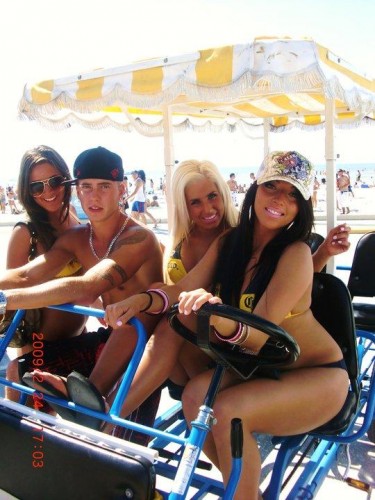 This post is named in honor of a long-time contributor who hasn't been around lately. But there's always a home here at HCwDB.
If you've been a 'bag hunter, but wandered away, come back and rejoin the mock. We'll be here for you.
That's what HCwDB is all about. A collective mission to mock the puds and oggle the suckle thighs.
That's what we do.
Well, that and waste time on meaningless intellectual pop culture frivolity in the spectral blender of the alienation of the virtual online Othering crisis, and ass pear.
And don't forget, if you've tagged a pic of hottie/douchey wrongness that needs our collective social therapy through the art of mock, or you just want to offer to buy me a bottle of Night Train, drop your humble narrator a line.
Operators are standing by. And by standing by, I mean scratching themselves. And by themselves, I mean myself.