Saturday, October 23, 2010
No More "HCwDB Not Quite After Dark"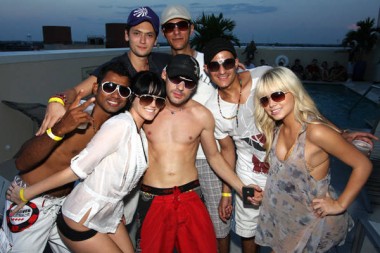 The lady from Wednesday's "HCwDB Not Quite After Dark" writes in:
——-
please remove my picture that i did not give you permission to put up.
I want that picture off your website.
The picture I want taken off is from wendsday oct 20, 2010.
I want to know who got the picture and where from since it was from my own page and i took the picture personally!
Its the picture that says Not Quite After Dark.
My boyfriend was furious and if we need to press charges we will.
Again I ask that you take down the photo as those are MY friends and THAT IS ME in the middle of MY FRIENDS! They are not douche bags!
Take it down!
Thankyou
— Loventhesurf
————
Yourwelcome.
Perhaps you'll change your mind by Toosday?