Tuesday, October 26, 2010
Reader Mail: Heather Tags a Redneckbag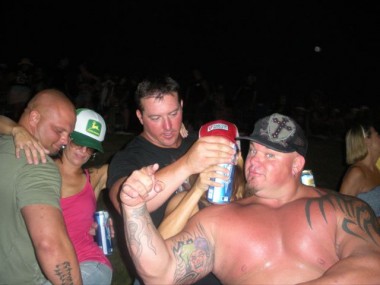 Heather writes in from Florida after snapping this pic at a concert:
——–
not a visible HCwDB combo since they were hidden by redneck accessories but I thought I'd share with you a strange oversized Lynyrd Skynyrd concert douchebag!
——–
I'll forgo the usual hottie/douchey requirements for a first person 'bag tag of this much hilarity. We don't get a lot of rural Redneckbags on the site, but they are out there. There just ain't a lot of hotties in the sticks.