Wednesday, October 27, 2010
Reader Mail: "Hotts in the Sticks"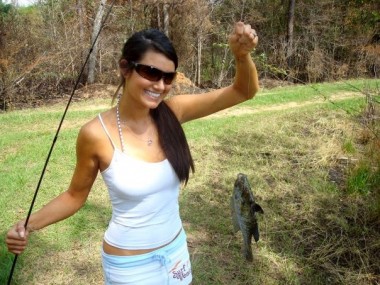 Bigheaded DB Basher objects to my statement that there aren't many hotts in the American rural hickland, and submits this pic as proof.
——-
DB1,
I have been a loyal follower of your site for two or three years now and have loved it up until today. The quote "theres not that many hotts in the country"?? I'll leave you with this pic. Keep fighting the good fight, but lay off of our ladies or the South will rise again!!!!
-Bigheaded DB basher
——
Fair enough, BDBb. I would Robert her E.Lees and then softly, tenderly, and with great repose, Jefferson each of her Davises.