Thursday, October 28, 2010
Reader Mail: The Legend of John Largeman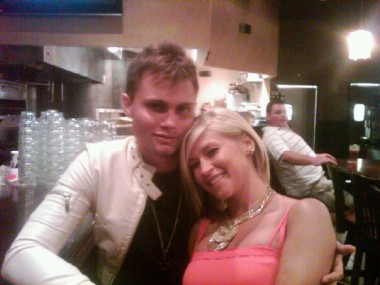 Et Tu Douche? writes in regarding June's hovering spectral watcher, the legend in the making that is John Largeman:
——-
Dear DB1,
Is John Largeman a figment of our collective imagination or a real entity???
While I've become disenchanted that D-Baggery has become a runaway cultural train I fight on and find solace that the idea of a John Largeman IS out in the theater of operations, in our corner doing his best to help stem the tsunami toxic tide, mocking as best he can in between munching on cheese burgers at his local watering hole and finding the time to snatch a good flex WR off the waiver wire for his fantasy football team currently 2nd in his division and 4th overall in his league.
I implore you to find away to bestow an award for John Largeman, maybe even name an award after him for his valiant efforts that our collective psyche oh so needs.
I know the Douchies are fast approaching and this year has seen quality mammalian protuberances, yummy Anjou pear and a plethora of poo. I for one am looking forward to the awards, the voting in the yearly and the yearly recap. You're doing a great job!!!.
– Et Tu Douche?
——-
The Legend of John Largeman will most certainly receive a 2010 Douchie Award in December. For being our collective protector in abstract spectral form. His gaze is our gaze. His disgust, our disgust.