Thursday, October 21, 2010
The Burnt Loaf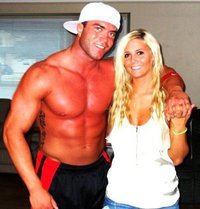 Poor Elyse.
Home for a long weekend. Midterms just around the corner.
Then her mom's best friend's optometrist's wife totally new this guy who would, like, be totally perfect for her, because, like, he's an investment banker and loves to, like, surf. So Elyse said, "Sure? Why not?
And there he is. Burnt Loaf.
There is no social or spiritual justice for the tasty legged giggle blondes of this world.
And so we mock his pre-cancerous skin from afar.