Wednesday, October 27, 2010
The Fratbrosephus Bros Celebrate With Arielle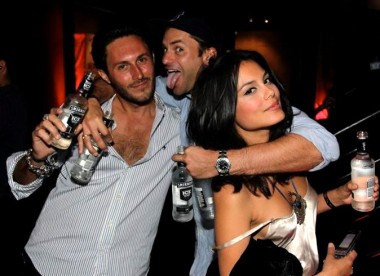 The Fratbrosephus Bros decided to tip their Smirnoff Ass and unbutton their shirts to celebrate Pavel and Steph's win in the HCwDB of the Week.
Oh who are we kidding?
I ran this pic for one reason: Glorious Arielle. Her sultry stare stems Dutch spigots with ethereal waxing foam. Her pokey boobies sing twelve tone harmonics of mellifluous harmonic boobosity. I'd clutch fondle a lupus addled poodle just for the chance to fly to Jakarta and study Sanskrit at the foot of a sherpa who once hit on her sister at a David Sidaris book signing.