Friday, October 8, 2010
The Kettlehead Goes "The Full Khan"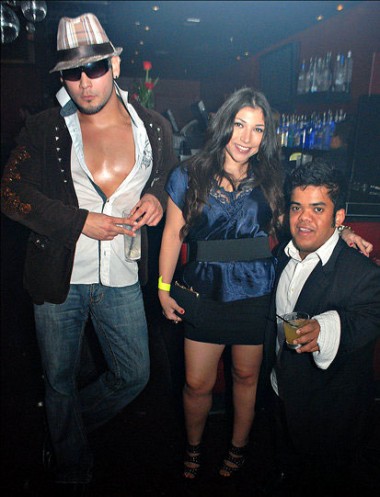 HCwDB non-legend, 2009's non-winning zombified singular eyebrowed Kettlehead is still demanding he receive the societal mock he feels he deserves.
Even if it means going The Full Khan with his chest-shave and grease.
Even if it means bringing an innocent and extremely tasty Persian hott to the equation.
And a little person named Tony. Who just wanted a cocktail.