Monday, November 1, 2010
Four Prong Sez…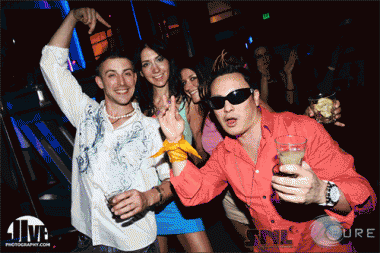 These three 'bags ain't got nothin' on me in the Yearly! For if they up their douchey ways to the next level, I'se just bust the yellow wrist 'kerchif and my sidekick, "Bob," to impress the ladiez.
Actually, Four Prong didn't make it to the Yearly. Lost to The Sharkbag and Renee's Bosom Canons. But I may find a way to include that douchey clubwank somehow.
Did I mention the 2010 Douchie Awards are only a month away?
(and if you click on the pic, you can see Four Prong in brand new Douchimation ™!)