Monday, November 1, 2010
Halloween HCwDB Pics Comin' In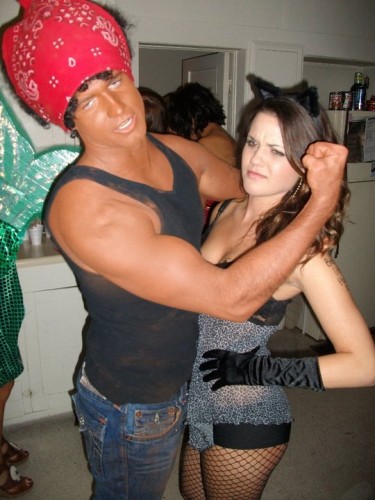 I decided not to do an official Halloween HCwDB contest, mainly because with Jersey Shore having flooded the cultural consciousness, it's hard to argue the hottie/douchey Halloween costume is solely our province anymore.
That being said, some great hottie/douchey costumes have come in already (this genius "mandana and annoyed hott cat chick" courtesy of reader ipkiss).
So if you or a loved one went as something appropriating the 'bags and hotts we mock on HCwDB, send me your stuff.
As readers have pointed out, this costume also appears to be that of the legendary Antoine Dodson. Who is not a douche. He's a musical genius.