Wednesday, January 5, 2011
A Note to Denis Leary: Hot Chicks with Douchebags is Not Free Material for All Comedians to Use as "Inspiration" for Comedy Central Specials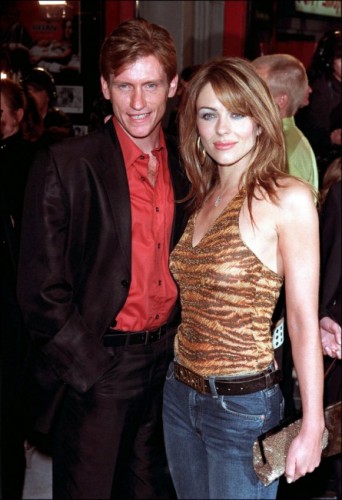 An open letter to Denis Leary, from me, the guy who wrote the book "Hot Chicks with Douchebags," created, was lead writer and executive produced MTV's "Is She Really Going Out With Him? and has been writing this site every day since March of 2006:
—————-
Dear Guy Who Stole His First Act From Bill Hicks,
I haven't seen your special "Douchebags and Donuts" yet, since it doesn't air on Comedy Central until Sunday. It may be unlike the last five years of writing done on Hot Chicks with Douchebags, in my book, and on my show on MTV. I suppose that's possible.
But this notion of douchebag deconstruction that you're so happy to create a comedy special around (and test out on "The Tonight Show") is one I created on this very blog. Five years ago.
I conceived it. I even had a book published nationally about it. And a TV show. And my book was optioned by a studio. And I wrote a script based on that book.
I've done sixty or seventy radio interviews. Been written up in Playboy, Rolling Stone and numerous other mags.
My show on MTV was the precursor to "The Jersey Shore" and just finished airing its third season.
So, you see, I don't really think my blog/book/TV show/movie deal could possibly have been missed by you. Much like any writer-comedian's product, the concept of douchebag deconstruction and categorization is one I've created, defined, published and sold in a variety of media formats.
This means the material, concept and style of the humor is mine. Was created by me. You "borrowing" it is not an homage. It is not a tribute. And it is not cool.
You may have considered doing a special called "You Might Be a Redneck." Or perhaps "Stuff White People Like." I suppose I should be flattered you chose HCwDB. But I am not.
The fact that funny things appear on the internet do not mean they are not written, conceived and belong to people.
Come up with your own shit. Asshole.
Sincerely,
– Jay Louis
——————-
EDIT: Here's another clip from the special. Judge for yourself.
Backstory: Denis Leary is "inspired" by Bill Hicks in the 80s.
More Backstory: Louis C.K. responds to Leary's comedic "inspiration."