Wednesday, January 19, 2011
Arnie The Rayon Shirt Guy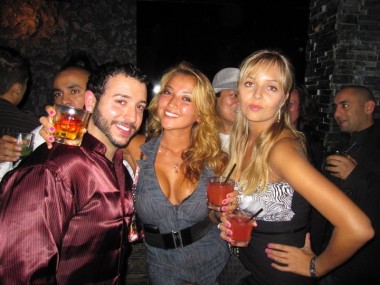 Arnie's a good guy. He means well.
It's just he's had this thing for Sophie from H.R. for the past two years, and he's so convinced that tonight is the night that he went into three figures to buy that Mark Jacobs shirt on sale at Nordstroms.
And now, sadly, we have to give him a stage-1 Douche tag.
But hang in there, Arnie. Even though it's a minimal violation, we're pulling for you.
And Sophie is quality gnaw, as is her B.F.F. from London, Maggie. So we understand the impulse, even if we do not forgive the shirt.