Monday, January 10, 2011
Hiphop Hennie Makes A Halfhearted Effort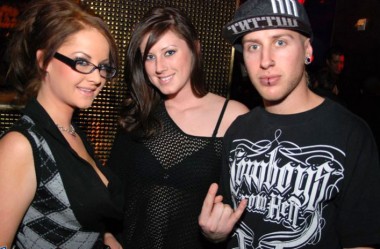 Lethargic rocker horns suggest that Hiphop Hennie's heart just isn't into hitting on suburban librarian hotts at the club like it once was.
Maybe it was Aunt Jennie's talk over Thankgiving about going back to a trade school after he finished his G.E.D.
Bored Hiphop Hennie don't know. But somethin's naggin' him and it ain't just his itchy lobes. Maybe Aunt Jennie was right. Maybe the DJ thing wasn't such a great idea, yo.
Oh Carol from Marketing. I see you at Chachkis and then at Flingers. I stalk you in the Initech parking lot. Someday, I will invent my own pet rock and take us away from this suburban malaise.