Thursday, January 13, 2011
Breaking: Someone Named Scott Disick Swings His Cane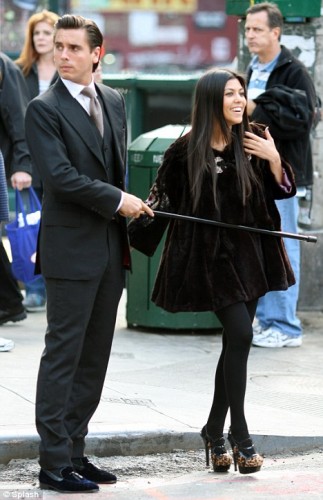 Because I like to stay hip with the latest pop culture yadda yaddas that so concern Ryan Seacreast and Julia Whatever on that single letter network, I thought I'd update you on Scott Disick.
No, I don't know who he is either.
Apparently he pregged up one of the Kardashians. And no, I don't really know who the Kardashians are, or what makes them famous, either. I think they fought the Klingons and the Ferengi in one of the Deep Space Nines.
This may or may not be a Kardashian sister.
And I don't know why you should care about this. Apparently he likes to use his cane to hold back his woman, and to dress up like a cast member of the gay porn parody of Mad Men, entitled, "Mad Cock."
Anyways, who gives a spankmonkey about these generics? I don't. You don't. Back to real people. That's who we focus on here at HCwDB. Not manufactured Hollywood flotsam.