Wednesday, January 5, 2011
Breaking: Sports Illustrated Model Marissa Miller Is Still Married to a Twatwaffle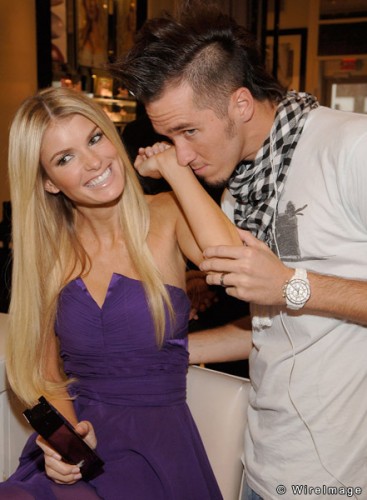 We've been tracking one of the longest and most inexplicable celebrity Hottie/Douchey cohabits to maintain itself here on the site since early 2008, with depressing updates in late 2008 and 2009.
I speak, of course, of the uberbobuous Marissa Miller and her astonishing decision not just to date or hook up with, but to marry, a heaping load of yakspittle.
Marissa Miller and Cactus didn't win the 2008 Douchie Award for celebrity HCwDB, losing to the toxic vegas crud that is Criss Angel and Assorted Vegas Porn Hotts, but their stench has gained from sheer longevity.
Anyone who thinks that because douchebaggery has become self-aware in the age of the Jersey Shore just like Cyberdyne Systems did on August 29th, 1997, doesn't realize that that doesn't mean the war ended. It means the war has only begun.