Thursday, January 6, 2011
Carrot Top. Still Out There. Still Performing in Vegas to Tourists.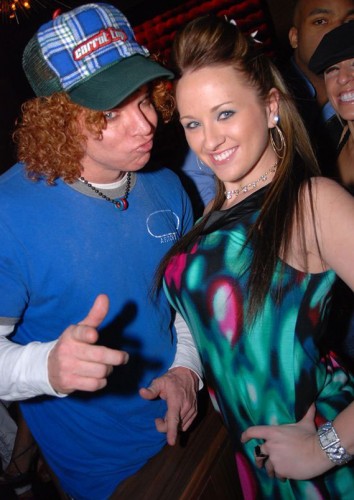 Speaking of famous comedians, I think we can all agree to mock Carrot Top.
That's sort of what he's there for.
Like comfort food.
Still, if wallowing in Dante's fifth canto of comedy hell (sins with props) gets you Jenny From Wichita to endure a spinal perforation just to jutt boobies for your edification, then I suppose a correct calculation took place somewhere along the life curve.