Thursday, January 13, 2011
Confusionland with Douchey Juan and Monica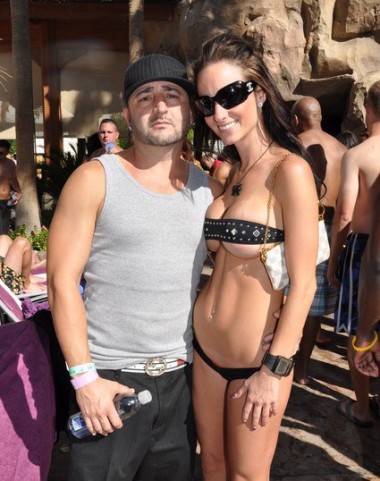 This pic is surreal, confounding, bizarre and kind of makes me want to huddle up under my bed and wonder if the universe really is infinite, what happens when you go really, really far in one direction. Does it just get dark?
Yup.
Belt buckle as a substitute for a bikini top is both genius and Bleethy. On Monica, a quality uberhott that I must gnaw on, it is both boobie celebratory and yet awkwardly constricting and stupid.
So I'm confused there.
Then there's Douchey Juan, who helped me fix my engine trouble at Pep Boys, so I kinda don't want to mock him too harshly.
And the lineup of shirtless Meatheads waiting to go into the rock bathroom just perplexes me.