Tuesday, January 18, 2011
Four Prong: Superstar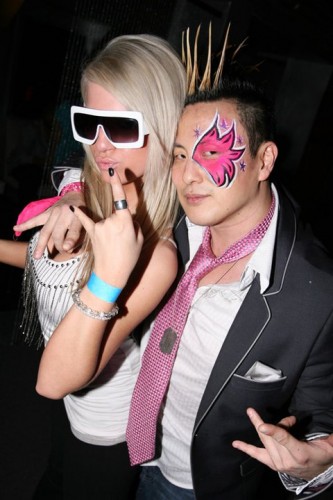 The Prong may not have won the 2010 Douchie Award for HCwDB of the Year. So close. But yet so spikely far. But 4P has won entrance into our hallowed Hall of Scrote.
And did win two other well earned Douchie Awards, and shows no sign of de-spiking in 2011.
Here we find the extremely rare and noteworthy Unearned Dog Tags Over Douche-Tie look.
And all that with bonus Shrinky Dink star decal.
Melanie is a stage-4 Bleether. There is no recovery, despite her shapely form. Sadly, the Pronger reaching stratospheres of surreal 'baguousness means her chances of recovery are slim to de-boobally nil.