Friday, January 7, 2011
Friday Haiku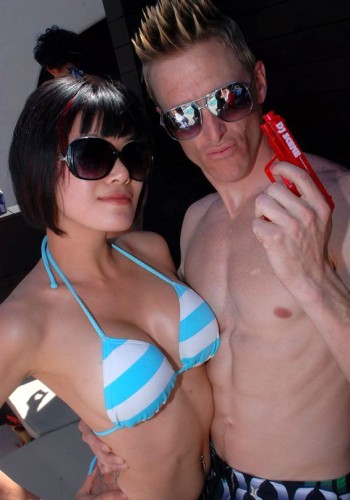 Water Pistol Pete,
Discount DJ in Des Moines,
mocks God's boobie pride.
Wannabe DJ,
Grabs pistol to rob a bank,
A sperm bank that is
— Condouchious
Abomination
Offensive in the Lord's sight:
Birds drop from the sky.
— Jeff Reed Towel Dispenser
DJ Hep-C Screen:
"Death to King Douchuous IV!"
God save her tatas
— Blinded by the Shite
Blue/white striped boobies
look like shiny wax fruit; I'll
bet they jiggle less.
— Wheezer
Asian boob gal says:
"See my chest, see my chest, please!"
DJ Scene, not heard
— saulgoode42
Vanilla Ice Scrote –
Squirt Gun does not compensate
for your small package
— dknutty
Vanilla Lice sneers
Displaying the twin horrors:
Chest shave/treasure trail.
— Redouche-Reooze-Repsycho