Friday, January 14, 2011
Friday Haiku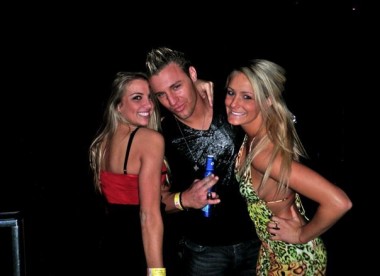 In search of no water,
Whobag jumpoffs plague one's soul,
Hark! Some not gotten.
His best pickup line:
"Do you like your poultry fried?"
Don't fall for it, girls.
— Wedgie
Stack will be trolling
FSU dorms 'til forty;
GET SOME dignity!
— Wheezer
Did his shirt start out
with giant man-load splatter,
or was it added?
— Mr. White
When will science be
able to explain how Stack
missed Darwinism?
— Dr. Bunsen HoneyDouche
found source of strange sound
puppies chew on table leg
Frank, help me out here
— Medusa Oblongata
Looks like Gilligan
Found Maryann and Ginger
Of the cocaine crowd
— Vin Douchal