Monday, January 24, 2011
He Is Not The Greatest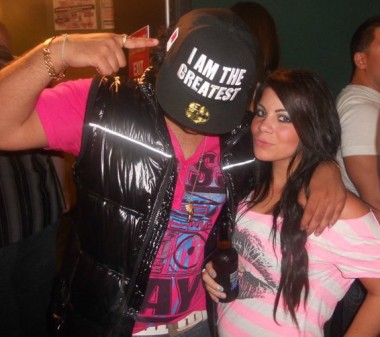 Rare do we get the chance tag a clubtaint purely on the douchetributes, and without so much as a glimpse of douche face.
Franju is that clubtaint.
This faceless ball itch could even win a Weekly with such a pileup of scrotal cloth.
Jersey Jenny has plenty of 'tude, but against my better judgment I would still offer to lick her kneecaps like an unfed giraffe at a war-torn Bosnian zoo.