Thursday, January 6, 2011
Homeless Phil Collins Gives You Both Fingers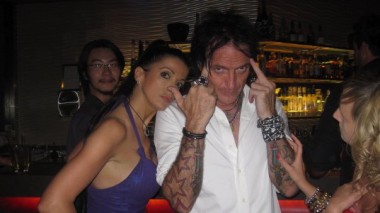 Is this another pic of layabout East Ender douchebag Homeless Phil Collins?
If so, he's regrown some hair, becoming more of a Homeless Bryan Brown.
But Michelle is quality overpriced First Date hott. And so Asian Bartender Ken tolerates it all, and studies for his transfer to Oxford next semester.
And on an only semi related note, Sussudio defined the worst of mid 80s pop suckage, and if I hear it on the radio again, I will call in and request the only suitable 80s pop antidote.