Monday, January 10, 2011
Homeless Phil Collins Finishes Up His Set at the Worcester Dew Drop Inn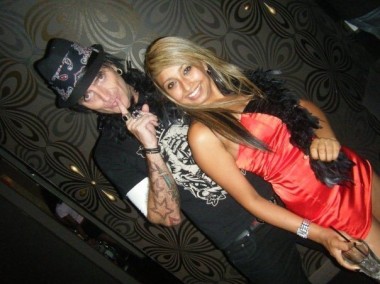 Hmm… maybe we should change the name to Zombie Phil Collins.
Juanita may have been impressed by the second set from Phil's Bon Jovi tribute band, Slippery When Dry, performing nightly at the Worcester Dew Drop Inn. But Juanita still has to get up early for her final interview to become a flight attendant for Air Tran Miami.
So as much game as that paisley hat brings you, H.P.C., you're still going back to the Motel 6 with only your tax lien paperwork to comfort you.