Monday, January 24, 2011
Party Dad Marvin Relives His Youth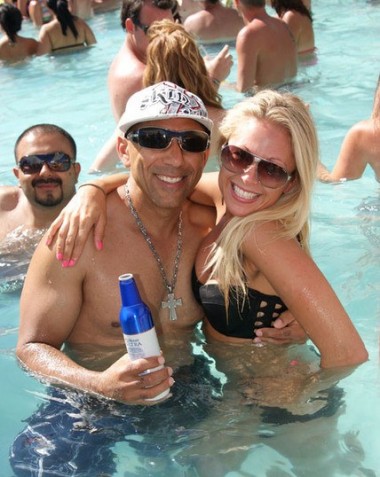 Marvin looks like he's probably the nice kind of dad. The kind that took you for ice cream along with his son after soccer practice.
So what the hell is Marvin doing douching it up Vegas style in the pool with Gnaw Party Melinda? Bling, sunglasses and, worst of all, Michelob Ultra?
Marvin is Oldbag. The signifiers are unforgivable.
In fact I think Harold's priest from "Harold and Maude" needs to make the final statement on this pic.