Thursday, January 20, 2011
Prinze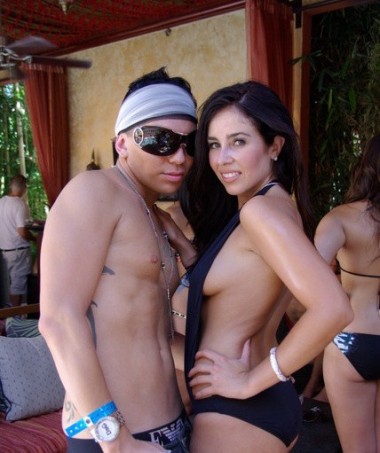 Dearly beloved…
We are gathered here today to get through this thing called douche. Electric word, douche. It means stupid sunglasses. And that's a mighty stupid thing. But I'm here to tell you, there's something else. The boobie reveal. A reveal of never ending bounciness. You can always see the boob, day or night.
So when u call up that shrink in Beverly Hills, you know the one – Dr Douchebegone. Instead of asking him why Vegas is filled with scrotewank,
ask him why boobies beckon with primal call.
And…. scene.