Friday, January 14, 2011
Reader Mail: Irish Musclebag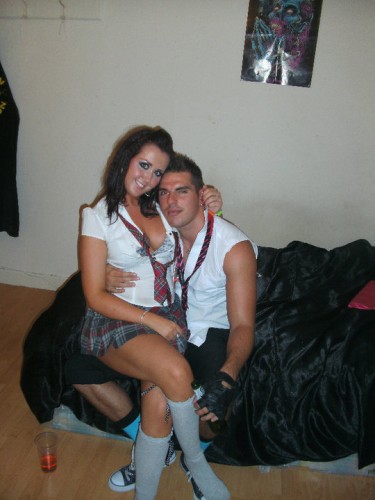 Reader Antibleeth writes in from Ireland with a Musclebag Tag:
——
DB1
This is 'Corven', a semi professional wrestler in Ireland… whos real name is Colin.
He get shirtless at every opportunity, even in the irish weather and upon meeting people for the first time he insists they feel his abs and/or biceps. He is a man of few words, though enjoys listing each of his individual muscles with each given their own adjective (such as terrific triceps, brilliant biceps etc).
He claims to have slept with 52 women during one summer… in spain, so there is no evidence. He has 15″ biceps, so I am reliably and aggressively told.
Douche. Bag.
— Antibleeth
———-
Something tells me stories of sexual adventures in Spain is to Ireland what the greater Niagara Falls Area was to nerds before The Breakfast Club came out and killed it.