Wednesday, January 19, 2011
Sabio Says If You Have a Wife or a Girlfriend That Doesn't Look Like a Man Give Him a Call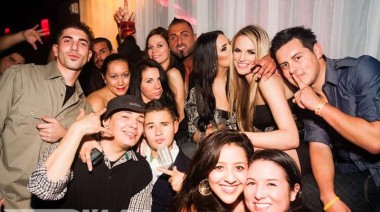 "Sabio," not pictured here but one of The Bros ™ from Monday's Carla and The Bros ™, responds in the comments thread:
————–
This is a great pic !!!
I am reading this from my balcony in Mexico overlooking the ocean . I must say I have had a great laugh at all your comments .
Enjoy making comments on your computer screen , while I am out here having fun with tons of girls who think my body is amazing !!
To me the only homos are you fags taking the time to beat off to my picture , while you sit in your miserable little room at your moms house.
Your jealous because you only can wish you had a life like mine , 3 months a year in Mexico , and more girls in a week then all you pathetic homos have in a life time .
Cheers , enjoy your shitty day and pathetic lives !
Ps. I get off on the hate so this is just making me laugh , it's classic !!
When you look like me, losers like you are insignificant , your just plain comedy 🙂
——
And a short while later:
—–
You humor me you pathetic losers we live in Cancun Mexico for 3 months a year in a million dollar condo while u losers freeze in the cold winter in you rental apartment and all you talk about is gay this and gay that that makes you feel better as if you had a wife or girlfriend you notice I say IF u had a girlfriend or wife they would be fixated on f#cking me not u losers and if you have a wife or girlfriend that doesn't look like a man give me a call and I will show u how to f#ck her so she doesn't have to stare at the ceiling and fake like she does every night with u

——-
You know who also liked to stare at the ceiling and fake? Hitler.