Thursday, January 27, 2011
Smoot Still Says "Grooooo."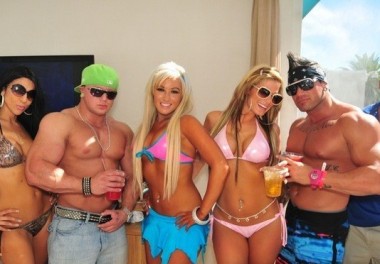 Smoot.
2009 HCwDB of the Year Winner.
Still out there.
Still fauxed.
Still hangin' with Vegas Bleethy Hotties and a pumped up bro.
I've said it before and I'll say it again. Many douches come and go when turning scrotal while hitting on the hotties.
Only the legends persist. With undying dedication of taintface.