Tuesday, January 18, 2011
Somewhere, Out There, He Still Just Bangs Bitches and Drinks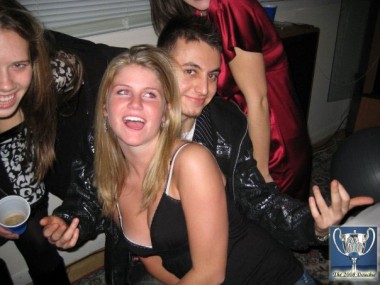 I'm the laziest HTMLer out there, but eagle-eyed readers may have noticed that the Hall of Scrote has finally been updated to include last year's HCwDB of the Year finalists, Mister Liptatt, The Sharkbag and the odious winner (loser), Stackhouse the Poet.
While I was doing cleanup, I found a bunch of He Just Bangs Bitches and Drinks posts from 2008 that never made it into the Hall, so that's been updated as well.
As we celebrate the isolation and spaying of the odious Stackhouse the Poet, it's well worth checking out our first poet laureate, our 2008 Douchie Winner for Most Trashcan to the Head Worthy, and a visionary dreamer who does not breathe what you breathe:
—–
I wasn't born to work.
Other people were born to do what I want them to do.
A single hour of my life is worth more than a whole year of a person's.
I don't breathe what you breathe.
We are not the same.
I'm not going to work a 9 to 5 and then come back home and have bills to pay with tons of debt from a $400k house that will take me 20 years to pay off. I sure as hell ain't living in an apartment either. People WILL build my 20 bedroom, 8 bathroom, 8 garage MANSION, and they WILL love doing it.
This way I shall have MY time to do the things that matter as I leverage others' times to do things that I want them to do.
I'm going to be treated like a PHARAOH and people WILL love slaving themselves to my demands.
Activities: Anything I want to do…
Interests: I'm not here to make friends..I'm here to f@#k bitches and get money.
—–