Tuesday, January 25, 2011
The Starry Blight Classes It Up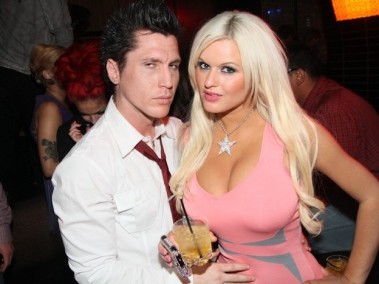 Our 2010 Douchie Award winner for Douchiest Tatt, The Starry Blight, aka The King of Sears, doesn't always hang with Hello Kitty Hott and a gaggle of 'bags by the pool.
Sometimes, The Starry Blight likes to class up the joint. All with a tie on and shizz. Looking like a gangster Soviet-era meth dealer on Ambien.
Hello Kitty Hott is all that is contradictorially Bleethy/Hott in the douchadox.