Tuesday, January 11, 2011
Fan Pooison Has a Thought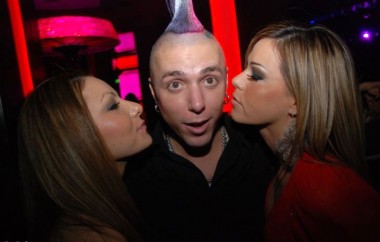 Famed hawkian douchewank, the legendary Fan Pooison, just had a thought.
However, that problem was quickly remedied when the D.J. played Bruno Mars and the girls went "Woo!!" And order was restored to the vast wasteland of Van's beautiful mind.
Note the classic Mark of the 'Bag cock-n-balls forehead sheen formation on Van's head. The Mark tells all.