Friday, January 7, 2011
Wanksta Wally Owns a Boat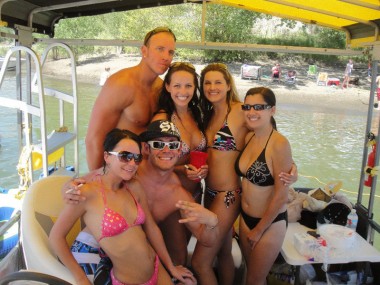 He just wanted you to know that.
He also wanted you to know that he plans on adding the word "Son" to the end of every sentence he speaks to the ladies.
"Where you goin' with that drink, SON?" It's a trend that deserves derisive and immediate scorn.
Mmm… Smiley Brunette with Perfect Posture Patricia. Yes, you. The one next to the overgrown suburban tumor named Dave. How I would softly cup your index fingers between a hot dog roll and an empty box of Mike & Ikes, and whine softly to you about the pleasures of wedgies.