Friday, January 21, 2011
Zach and Kevin Are Undergrad Business Majors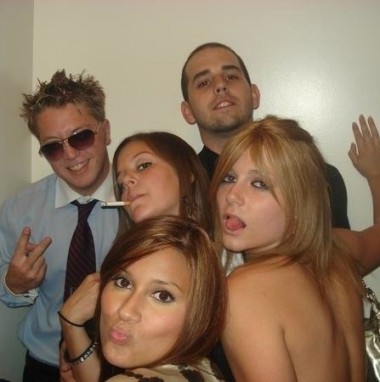 It don't matter what decade it is.
Undergrad business majors boozing it up with the girls from the next door Jr. College have always looked like these puds, currently look like these puds, and will always look like these puds.
It's nice to know there are some certainties in life.
Like sultry Blonde Cindy not knowing how much sexual currency she carries until she's already married, preggers, and living in Jersey while her Wall Street husband commutes. And goes for Thai Massages twice a week.